People
Hosakere, L . Narendra Bhatta
Founder Partner & CEO.
Bhatta is a Registered Patent Attorney and a consultant in the field of Intellectual Property Rights. Prior to starting Intellocopia IP Services, Bhatta has exclusive IP experience of over a decade. Additionally, Bhatta also has a decade of experience in R&D at leading Industry and Academia.
Read More
Dr. Kripa V. Jalapathy
Partner
Kripa is a Registered Indian Patent Agent. Kripa has excellent academic record combined with a strong IP experience. Kripa has a PhD from Albert Einstein College of Medicine, New York, USA with a post doctoral tenure at Nanyang Technological University, Singapore. She also possesses a degree in IP Law from the National University of Singapore. Kripa has exclusive IP Experience of over six years
Read More
Salja Narayanan
Partner
Salja is an Advocate and a Trademarks Attorney with a Bachelor of Laws from Bangalore University. Salja has two decades of experience in areas of trademarks prosecution and IP litigation. Salja also has experience in civil disputes, and alternate dispute resolution.
Read More
Rani Madanan
Patent Engineer
Rani has a Bachelor Degree in Computer Science and Engineering from Rajiv Gandhi Institute of Technology. Rani also has Professional Training in Patent Law and Practice from IPAI, New Delhi.
Read More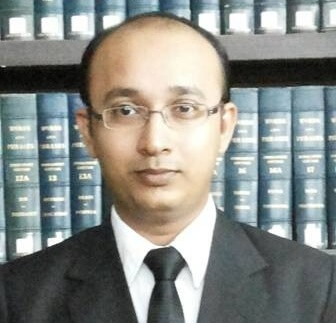 Pranay Agarwal
Associate
Pranay Agarwal is an Associate at the Kolkata Office. Pranay has a Bachelor Degree in Law (IPR) from IIT Kharagpur and B.Tech Degree in Biotechnology from Maharshi Dayanand University. He is registered to practice before the courts and tribunals of India. Pranay has over 3 years of experience in IP at leading Law Firms.
Read More
Dr. Sandesh Kamath B
Business Development
Dr Sandesh has a PhD in Biotechnology from Central Food Technological Research Institute (CFTRI), Mysore. Dr. Sandesh has technical expertise on bio-based industries, mainly herbal, bioactives and nutraceutical processes. Prior to joining Intellocopia, Dr. Sandesh held the position of CEO, for over seven years, at Biogenics, a Research and Training Centre in Biotechnology. Dr. Sandesh has received exclusive training in IPR from reputed organizations including WIPO and National Institute of Intellectual Property Management, Nagpur. Dr Sandesh also has six international scientific publications and two book chapters to his credit.
Read More
Intellocopia also has a team of Engineers and Scientists with excellent academic and Industrial experience in various disciplines of technologies and assist the core team in conducting prior art searches, preparing illustrations and reviewing disclosures.
Smrita Pathak
Patent Associate
Smrita has a Master's Degree in Agriculture with specialization in Food Science and Technology, from Assam Agricultural University and B.Sc. Degree in Botany from Gauhati University. Smrita also has completed Post Graduation Diploma in Patinformatics from C.S.I.R. Unit for Research & Development of Information Products, Pune.
Read More
ADVISORS / CONSULTANCY:
Dr. Srinivas
Srinivas is an Advisor to Intellocopia IP Services on Technology Transfer and Commercialisation. Srinivas obtained his Masters degree from the Indian Institute of Science, Bangalore; PhD from theUniversity of Cologne, Germany and a MBA from the Vlerick Management School in Belgium. Dr. Srinivas has over 10 years experience in research and commercialization of life sciences technologies. He has broad technical and business experience in commercializing technologies in the therapeutic, diagnostics and medical devices area either through licensing deals with global companies or creating spin-off companies in Singapore. He has helped several start-up companies to raise seed funding, conduct licensing deals and execute market validation studies in their initial years of existence. His specialities include technology assessments, market analysis and IP valuation.